Once Were Brothers: Robbie Robertson and The Band
Documentary, 100 min

The story of Toronto-born musician Robbie Robertson, including his early life and the formation of The Band, one of the most enduring groups in the history of popular music. 
The documentary combines archival footage, photography and some of The Band's most iconic songs. 
It also includes interviews with some of the biggest names in music, including Bruce Springsteen, Eric Clapton, Van Morrison and Peter Gabriel. 
Inspired by Robertson's 2016 autobiography: Testimony: A Memoir.
Rambo: Last Blood
18A, Action/Adventure, 89 min

Rambo: Last Blood Trailer
Having settled down in Arizona on a horse ranch, John Rambo (Sylvester Stallone) has retired, only taking part in rare voluntary rescue missions in the area. Living with him are a family friend, Maria (Adriana Barraza), and her granddaughter Gabrielle (Yvette Monreal).
However, when Gabrielle travels to Mexico to look for her runaway father, she's abducted by a sex trafficking cartel. Rambo must confront his past and unearth his ruthless combat skills to exact revenge in a final mission.
A deadly journey of vengeance, RAMBO: LAST BLOOD marks the last chapter of the legendary series.
Fri - Wed
12:00 12:45 2:30 3:10 5:00 5:35 7:30 8:00 10:00 10:30
Promare (Premiere Event)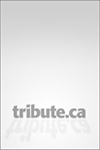 The Game Changers
Documentary, 108 min

Premiering at the Sundance Film Festival and directed by Oscar®-winner Louie Psihoyos (THE COVE), executive produced by James Cameron, The Game Changers is one of the most highly anticipated documentaries on food and human performance ever created.
Bypassing the usual gloom and doom of traditional documentaries in the nutrition/health genre, The Game Changers focuses instead on the fastest, strongest, and toughest athletes on the planet, mixing "shocking, groundbreaking science with cinematic stories of struggle and triumph." (Deadline). This cinematic documentary event will feature exclusive bonus content - in movie theaters nationwide for one night only on September 16.
Freaks
Sci-Fi/Fantasy, 104 min

Freaks Trailer
A paranoid father (Emile Hirsch) locks his seven-year-old daughter Chloe (Lexy Kolker) in their dilapidated house, warning her of mysterious dangers outside. He even teaches her to use an assumed identity if they're ever separated, and has a panic room if he ever doesn't come back from one of his forays to the grocery store.
Chloe wants desperately to get outside and makes a break for it one day when her sleep-deprived father drifts off. But the outside world isn't quite as she imagined it. For one thing, the light is disorienting. The neighbors, whom her father warned her about, are boring. She meets an ice cream vendor called Mr. Snowcone (Bruce Dern), who gives her a scoop of chocolate ice cream and tells her about her mother.
This is the beginning of an unravelling of mysteries as Chloe begins to see her mother around the house and comes to believe she's still alive. As layers of deception are peeled back, a government agency closes in, putting Chloe and her father in danger.
Hustlers
14A, Drama, 110 min

Hustlers Trailer
Inspired by the viral New York Magazine article "The Hustlers at Scores," Hustlers follows a crew of savvy strippers who band together to turn the tables on their Wall Street clients.

Starting in 2007, we meet experienced exotic dancer Ramona (Jennifer Lopez) and newcomer Destiny (Constance Wu). Ramona takes Destiny under her wing and introduces her to the life of an exotic dancer, showing her how the game works. She also learns that the group of strippers she's become a part of not only dance, but hustle their way into the pockets of their wealthy clients.

However, after the 2008 Wall Street crash, attendance at the club drops off and the dancers struggle to earn money. They devise a scam to coerce potential clubgoers to spend huge amounts of money at the club, with the women getting a large cut of the profits. But this scheme doesn't work well in the long run.
Thu
1:30 4:40 7:00 7:30 9:50 10:20
Fri
1:50 4:10 4:40 7:00 7:30 9:50 10:20
Sat - Sun
1:20 1:50 4:10 4:40 7:00 7:30 9:50 10:20
Mon - Wed
1:50 4:10 4:40 7:00 7:30 9:50 10:20
The Goldfinch
14A, Drama, 149 min

The Goldfinch Trailer
During a visit to the Metropolitan Museum of Art to see an exhibition of Dutch masterpieces, Theodore "Theo" Decker (Oakes Fegley), 13, loses his beloved mother when a terrorist bomb goes off. In the panic, the boy stuffs a small painting titled The Goldfinch, which is one of his mother's favorites, into his school bag in order to keep it safe.

He's taken in by a wealthy Upper East Side family, the Barbours (Nicole Kidman, Boyd Gaines), in New York City. However, when his deadbeat father, Larry (Luke Wilson), and his new girlfriend, Xandra (Sarah Paulson) show up, Theo is whisked away to Las Vegas. With little supervision, Theo starts drinking and taking drugs.

Years later, an adult Theo (Ansel Elgort), now back in New York, finds someone is threatening to ruin him if he doesn't hand over the painting, which he has hidden in a storage locker to keep it away from people who would take it for personal gain.

Based on the novel of the same name by American author Donna Tartt.
IT: Chapter Two
14A, Horror, 169 min

IT: Chapter Two Trailer
It's been 27 years since shape-shifting predator Pennywise (Bill Skarsgård) terrorized the Losers' Club. The now-adults have moved on from Derry, Maine: Richie (Bill Hader) has become a stand-up comic, Bill (James McAvoy) is a successful novelist in Hollywood, Ben (Jay Ryan) is now a wealthy architect, Stanley (Andy Bean) is a troubled accountant, Bev is in an abusive relationship with her husband and Eddie (James Ransone) is in risk assessment. Mike (Isaiah Mustafa) is the only one of the group who stayed in Derry, while the others moved on with their lives.

When Pennywise mysteriously returns to the little town of Derry, Mike calls each one of the Losers back to Derry. When they were young, they'd made a blood oath that if Pennywise would return, they would too, to put a stop to him. However, they have all suppressed the supernatural horror they experienced as kids. They first have to remember their childhood before attempting to face Pennywise, who is now more menacing than ever.
Thu
11:15AM 2:15 3:00 6:00 6:45 9:45 10:30
IT: Chapter Two - The IMAX Experience
14A, 169 min

IT: Chapter Two - The IMAX Experience Trailer
Almost 30 years after they were terrorized by the shape-shifting predator Pennywise (Bill Skarsgård), the members of the Losers' Club are all grown. When they get together, they discuss how they never stopped Pennywise from his evil deeds. They agree they have do something about the oath they once made to stop him if he ever returned.
Ne Zha
PG, 110 min

Ne Zha Trailer
A young boy, Nezha, is birthed from a heavenly pearl by the Primeval Lord of Heaven. Born with unique powers, Nezha finds himself as an outcast who is hated and feared. Destined by prophecy to bring destruction to the world, the young boy must choose between good and evil in order to break the shackles of fate and become the hero.
Angel Has Fallen
14A, Action/Adventure, 120 min

Angel Has Fallen Trailer
During an assigned fishing trip with President Allan Trumbull (Morgan Freeman), Mike Banning (Gerard Butler) is promoted to Director of the Secret Service. During the same fishing trip, drones suddenly appear in the sky, dropping bombs on the security detail on shore. Banning saves Trumbull's life by telling him to dive deep into the water, before the boat he's on is blown up.
The news quickly leaks to the media that an assassination attempt has been made on the President of the United States. Banning winds up in the hospital, where he's handcuffed and told he's under arrest for orchestrating the attempt. Unable to convince anyone that he's being set up, Banning goes on the run to prove his innocence. He tracks down his reclusive father (Nick Nolte) to ask for help in his mission to find the real culprits behind the assassination attempt and to save Trumbull from them.
Ready or Not
14A, Horror, 95 min

Ready or Not Trailer
Grace (Samara Weaving), a young woman who was raised in the foster system because she has no real family of her own, feels incredibly lucky when she meets Alex Le Domas (Mark O'Brien), a handsome and eligible bachelor to whom she becomes engaged.
However, she doesn't realize that new brides have to go through a macabre postnuptial initiation as part of a time-honored tradition within his wealthy, eccentric family, who live in a mansion and dress like the Addams Family.
The initiation consists of a game that takes place after midnight. Alex's family, including hgis father Tony (Henry Czerny), his mother Becky (Andie McDowell) and his brother Daniel (Adam Brody), have Grace draw a card. She randomly picks one, which says "Hide and Seek." Tony explains to Grace that she has to hide and if she wants to win, she must stay hidden until dawn.
Meanwhile, the family, armed with a variety of weapons they're unfamiliar with, hunt Grace down.
Good Boys
14A, Comedy, 89 min

Good Boys Trailer
Max (Jacob Tremblay), Thor (Brady Noon), and Lucas (Keith L. Williams) are typical adolescents, sharing misinformation and misadventures. When cool kid Soren (Izaac Wang) invites Max to his party, Max asks if his two best friends can come. Soren reluctantly agrees, but clearly the other kids at school think Thor and Lucas are misfits.
Knowing the big party will include girls, the three friends plan to prove they belong in the cool crowd by learning how to kiss. They use a drone to spy on Max's teenage neighbor Hannah (Molly Gordon), whom he describes as a nymphomaniac. However, when she takes down their drone with a pool net, in retaliation they steal her purse, hoping to trade it for the drone. What they didn't bargain on was Hannah's level of anger when she realizes they have her purse, which contains her stash of drugs, so the boys go on the run, getting into more and more trouble along the way.
Sat - Sun
12:30 3:00 5:20 7:50 10:15
Fast & Furious Presents: Hobbs & Shaw
PG, Action/Adventure, 136 min

Fast & Furious Presents: Hobbs & Shaw Trailer
A spinoff of the Fast & Furious franchise, this standalone film sees Dwayne Johnson's Luke Hobbs forming an unlikely alliance with Jason Statham's Deckard Shaw.
After a cyber-genetically enhanced super soldier and anarchist named Brixton Lorr (Idris Elba) ambushes and kills the MI6 team led by Hattie Shaw (Vanessa Kirby) that was tasked with recovering a potential bio-weapon, Hattie injects herself with the pathogen to prevent it from falling into Brixton's hands. Infected, she goes on the run from Brixton to find an antidote before it kills her and wipes out a large part of the world's population.
American Diplomatic Security Services agent Luke Hobbs (Dwayne Johnson) and Hattie's estranged brother, British rogue agent Deckard Shaw (Jason Statham) are each dispatched to find her and bring her in. Sworn enemies, the two reluctantly partner up to save Hattie and the world when it becomes clear that neither of them can stop Brixton alone.
Once Upon a Time in Hollywood
14A, Comedy, 161 min

Once Upon a Time in Hollywood Trailer
In 1969 Los Angeles, once-famous TV actor Rick Dalton (Leonardo DiCaprio) finds out it's much harder to make the transition to film than he thought, and now finds himself struggling to maintain any career at all.

Just as he begins contemplating a move to Italy with his stunt double Cliff Booth (Brad Pitt) to take part in the growing world of Spaghetti Westerns, he moves next door to actress Sharon Tate (Margot Robbie), right around the time of the infamous Charles Manson murders.
The Lion King
PG, Family, 118 min

The Lion King Trailer
In this CGI and live-action version of the animated classic, Simba is a feisty lion cub who dreams of being king one day.
However, his envious Uncle Scar (Chiwetel Ejiofor) has plans to ascend to the throne himself, and he forces Simba out of the kingdom. Alone and adrift, Simba (Donald Glover) soon joins the escapades of a hilarious meerkat named Timon (Billy Eichner) and his warmhearted warthog pal, Pumbaa (Seth Rogen). Adopting their carefree lifestyle of "Hakuna Matata," Simba ignores his real responsibilities until he realizes his destiny and returns to claim his place in the "Circle of Life."
Gauguin in Tahiti: Paradise Lost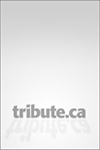 Fight Club
R, Drama, 139 min

You're rich, you're upwardly mobile, you're young, you're male -- what do you do for fun? Beat the crap out of each other of course! Edward Norton plays a morbid man without family or friends stuck in a dead end corporate job and revolted by the consumer culture his generation lives in.

He meets the amoral Tyler Durden (Brad Pitt), a rebel with many causes. When the two fight for fun, they discover a new sense of exhiliration. Soon, similarly disenfranchised men are enticed by their ritual and boom, an underground fight club is born, where men beat each other senseless to relieve frustration. Simultaneously, a love triangle begins between Norton's character and Tyler's old girlfriend, a heroin addict named Marla (Helena Bonham Carter).

Based on the debut novel by Chuck Palanhiuk.
2001: A Space Odyssey
PG, Sci-Fi, 141 min

2001: A Space Odyssey Trailer
Stanley Kubrick's dazzling, Academy Award-winning achievement (Special Visual Effects) is an allegorical puzzle on the evolution of man and a compelling drama of man vs. machine. Featuring a stunning meld of music and motion, the film was also Oscar nominated for Best Director and Best Screenplay. Kubrick (who co-wrote the screenplay with Arthur C. Clarke) first visits the prehistoric age-ancestry past, then leaps millennia (via one of the most mind-blowing jump cuts ever) into colonized space, and ultimately whisks astronaut Bowman (Keir Dullea) into uncharted space, perhaps even into immortality.
Chhichhore
PG, Comedy,

The director of Dangal takes you to a world that is full of all the exuberance and fun that a hostel and college life have to offer. A world where one meets interesting characters, shares great times, and becomes friends for life. Anni and Maya's friends are Sexa, Derek, Mummy, Acid, and Bevda - each one as unique as his name. Together the group takes you on a journey which is hilarious, yet so true. The story offers a seamless transition between the past and present where friends join in the journey and have a reunion they never ever thought of.
Dream Girl (Hindi)

When life bowls a googly, just SWING IT... Set in an intensely crazy, unusual, bizarre space in North India, our protagonist Karm, stumbles upon a job like never before. He joins a love line office and everyone thinks he will not fit in until they hear his beautiful voice and becomes the most popular female friendship caller, Pooja. So, what happens when - a Haryanvi cop, a young spoiled Delhi brat, Karm's Girlfriend's brother all fall in love with Pooja !!!
Fagara (Hua Jiao Zhi Wei)
Drama,

After her father died, a Hong Kong girl discovers she has two hitherto unknown sisters, one in Taiwan and one in China. To settle her father's debt, she must reunite with them to run the family's hot pot restaurant. While the androgynous Taiwan sister is plagued by her toxic relationship with her mother, the fashionista sister from China is trying to fend off her grandmother's pressure to get married. Meanwhile, she is striving to unshackle herself from her ex-boyfriend in order to start a new relationship.
Friends 25th: The One With The Anniversary
PG, Comedy, 105 min

Your friends are still there for you, 25 years later! Celebrate the milestone anniversary of the beloved sitcom, coming to the big screen for the first time ever! This is a show about love and sex and careers and a time in life when everything is possible ... about the search for commitment and security ... and the fear of commitment and security. Most of all, it's about friendship--for when you're young and single in the city, your friends are your family. With different episodes each night, and never-before-seen bloopers, any Friends fan won't want to miss this anniversary celebration!
Honey Bee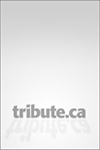 Sat
11:40AM 2:10 4:50 7:20 10:00
Iris: A Space Opera by Justice

The band Justice created a unique live performance filmed especially for cinemas. Adapted from the live show "Woman Worldwide", widely considered to be one of the greatest electro concerts ever produced, Iris: A Space Opera by Justice is a totally immersive visual and auditory experience. Justice won the 2019 Grammy Award for Best Dance/Electronic Album of the Year.This one-time only U.S. concert film is introduced with a 24-min "making-of" documentary featuring interviews with Justice and the creative team behind this extraordinary show.
Legends of the Fall
AA,

The sweeping, melodramatic saga of three brothers, their powerful father, and a beautiful woman, the popular period drama Legends of the Fall presents a romanticized view of rugged masculinity against lush Montana scenery. Based on a novel by Jim Harrison, the film covers decades in the lives of Alfred (Aidan Quinn), Tristan (Brad Pitt), and Samuel (Henry Thomas) Ludlow, the sons of retired military man William Ludlow (Anthony Hopkins). Raised by the unorthodox Ludlow after the departure of their mother, the boys grow up close, sharing an appreciation of the land and a pioneering spirit. The family becomes divided, however, when young Sam enlists in World War I over his father's objections, and his brothers follow suit to protect him. Despite these efforts, Sam dies in battle, leaving Alfred and Tristan to return home and deal with the lingering torment. Further complicating matters is the presence of Sam's beautiful fiancée, Susannah (Julia Ormond). After Sam's death, she attracts the romantic attention of both the responsible Alfred and the brooding Tristan, a conflict that threatens to drive the brothers apart. Aspiring to epic status, the film utilizes period detail and attractive landscapes as a backdrop for tragic, doomed romance. While some critics complained that the film resembled a romance novel writ, veering at times into the overwrought, audiences embraced the combination of emotion and grand historical scale, making the film a box-office success.
National Theatre Live: The Lehman Trilogy
Program,

On a cold September morning in 1844 a young man from Bavaria stands on a New York dockside. Dreaming of a new life in the new world. He is joined by his two brothers and an American epic begins. 163 years later, the firm they establish - Lehman Brothers - spectacularly collapses into bankruptcy, and triggers the largest financial crisis in history.
Send Me to the Clouds (Song Wo Shang Qing Yun)
Drama,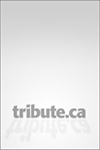 Sat
11:45AM 2:10 5:10 7:40 10:20
Tokyo Ghoul: 'S'
14A, Horror,
Now a member of Antiku, Ken Kaneki grows closer to the ghouls around him. Determined to protect his new home against anti-ghoul forces, he trains his powers in secret. But when the infamous gourmet, Shu Tsukiyama, wishes to savor some half-ghoul flavor, Kaneki's training is put to the test.