Cake
14A, Drama, 102 min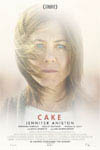 Cake Trailer
While struggling with her own trauma, Claire Simmons (Jennifer Aniston), a woman in a chronic pain support group, becomes fascinated by the suicide of Nina (Anna Kendrick), another member of the group, and begins to investigate but develops an unexpected relationship with the late woman's husband (Sam Worthington).
Strange Magic
PG, Family, 99 min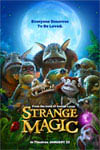 Strange Magic Trailer
In a tale inspired by William Shakespeare's A Midsummer Night's Dream, goblins, elves, fairies and imps embark on a musical adventure in hopes of getting a powerful potion.
Based on a story by George Lucas.
The Boy Next Door
14A, Thriller, 91 min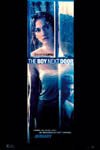 The Boy Next Door Trailer
High school teacher Claire (Jennifer Lopez) is going through a divorce when she meets Noah Sandborn (Ryan Guzman), a young man who's staying next door with his uncle.
She has a one-night stand with Noah, but quickly realizes she's made a mistake when he develops a dangerous obsession with her. He enrolls in her class, hacks her computer and becomes jealous of her husband (John Corbett).
Thu
2:00 3:30 5:00 6:00 7:30 8:30 10:00
Paddington
G, Family, 95 min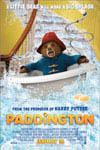 Paddington Trailer
A young bear from the jungles of Peru with a passion for all things British travels to London in search of a home. Finding himself lost and alone at Paddington Station, he begins to realize that city life is not all he had imagined - until he meets the kindly Brown family, who read the label around his neck ('Please look after this bear. Thank you').
They name him after the station and offer him a temporary home, where he discovers that his favorite food is marmalade. However, when Paddington gets into mischief, Mr. Brown is not at all impressed and decides the little bear is no longer welcome to stay. But that's not the worst of Paddington's troubles. A taxidermist (Nicole Kidman) spots the bear and decides to stuff him.
The Wedding Ringer
14A, Comedy, 101 min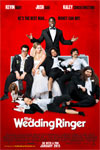 The Wedding Ringer Trailer
Jimmy (Kevin Hart) provides best-man services for socially awkward guys who don't have anyone close enough to stand by them on their big day. Doug (Josh Gad), a groom-to-be, has found himself in that exact situation.
However, to make things worse, Doug made up names for not only his best man, but his nine groomsmen as well. He seeks out Jimmy's help to pull off his wedding plans in an effort not to ruin the big day for his bride.
Selma
PG, Drama, 127 min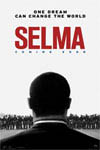 Selma Trailer
The story of Dr. Martin Luther King Jr.'s (David Oyelowo) historic struggle to secure voting rights for all people – a dangerous and terrifying campaign that culminated with the epic march from Selma to Montgomery, Alabama, and led to President Lyndon B. Johnson (Tom Wilkinson) signing the Voting Rights Act of 1965.
Into the Woods
PG, Family, 124 min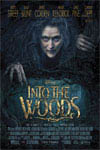 Into the Woods Trailer
A baker (James Corden) and his wife (Emily Blunt) learn that they've been cursed by a witch (Meryl Streep) into being childless. They must venture into the woods to find out how to break the spell so they can start a family.
Along the way, they encounter well known characters of a variety of the Brothers Grimm fairy tales, including Rapunzel (Mackenzie Mauzy), Little Red Riding Hood (Lilla Crawford) and Cinderella (Anna Kendrick).
Based on the hit Broadway musical by James Lapine and Stephen Sondheim.
The Imitation Game
PG, Drama, 113 min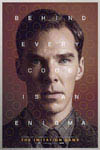 The Imitation Game Trailer
Alan Turing (Benedict Cumberbatch), a brilliant Cambridge mathematician, cryptanalyst and computer scientist, is enlisted by his country during World War II to break the Nazi Enigma code, and is later persecuted by the government in 1952 for being homosexual.
Based on the book Alan Turing: The Enigma by Andrew Hodges.
The Hobbit: The Battle of the Five Armies - An IMAX 3D Experience
PG, Fantasy, 145 min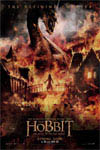 The Hobbit: The Battle of the Five Armies - An IMAX 3D Experience Trailer
When we last left Bilbo (Martin Freeman) and Thorin's (Richard Armitage) company, they had just retaken Erebor from the dragon Smaug, but at a terrible cost as the dragon headed towards Laketown to take his revenge. While Bard (Luke Evans) is faced with defeating the dragon to save his home, Bilbo and the dwarves are forced to look for the Arkenstone on command of a power-hungry Thorin, whose gold sickness gets worse by the hour.
As the dwarves dwell in the mountain, forces of Orcs and Elves descend on them, bringing possibility of a war that threatens all of Middle-earth. Bilbo must take it upon himself to end the conflict, but his actions may come at a terrible cost.
Wild
18A, Drama, 115 min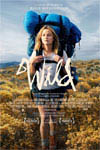 Wild Trailer
After the breakup of her marriage and the death of her mother, Cheryl Strayed (Reese Witherspoon) is left devastated. She becomes a drug user but eventually realizes she needs to get away from the circumstances she's fallen into.
Cheryl sets out alone, with absolutely no experience, on a thousand-mile hike along the Pacific Coast trail.
The Theory of Everything
PG, Drama, 123 min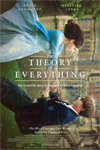 The Theory of Everything Trailer
As a young man at school, it was already clear that Stephen Hawking had an exceptional mind. Having won a scholarship to the University of Oxford, his future looked extremely bright. Going on to Cambridge, he meets and falls in love with Jane Wilde, and the two become engaged.
Stephen begins to have health problems and discovers he has a debilitating motor neuron disease known as ALS. Given two years to live, he's understandably devastated. As Stephen's health problems become apparent to all, Jane insists they get married anyway. She helps him in every way possible, becoming his fulltime caregiver.
Stephen, who authors the bestselling book A Brief History of Time, becomes a renowned astrophysicist. Overwhelmed by her role of mother to two small children as well as being Stephen's only caregiver, when her husband falls ill and the doctor recommends that he be taken off life support, Jane doesn't hesitate when making her decision.
Based on Jane Hawking's memoir, Travelling to Infinity: My Life with Stephen.
Birdman or (The Unexpected Virtue of Ignorance)
14A, Comedy, 119 min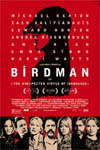 Birdman or (The Unexpected Virtue of Ignorance) Trailer
Washed-up actor Riggan Thomson (Michael Keaton), who became famous for playing an iconic superhero in the movies, decides to stage a comeback in a Broadway play.
Pressures mount leading up to the play's opening night as Riggan battles his ego and tries to win back his family, at the same time re-establishing his career and finding himself in the process.
Boyhood
14A, Drama, 163 min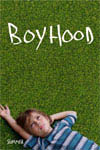 Boyhood Trailer
In 2002, Richard Linklater cast a six-year-old boy to play a child named Mason (Ellar Coltrane). Using the same cast from start to beginning, Linklater wrote and directed this groundbreaking story of a little boy growing from six to 18 before our eyes.
We watch as he goes through the ordinary passages of boyhood, from learning how to play football and riding a bicycle, to more complicated things such as discovering girls, trying alcohol and discovering what he wants to do with his life.
The Grand Budapest Hotel
14A, Comedy, 99 min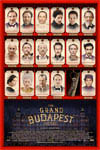 The Grand Budapest Hotel Trailer
THE GRAND BUDAPEST HOTEL recounts the adventures of Gustave H (Ralph Fiennes), a legendary concierge at a famous European hotel between the wars, and Zero Moustafa, the lobby boy who becomes his most trusted friend.
The story involves the theft and recovery of a priceless Renaissance painting and the battle for an enormous family fortune — all against the backdrop of a suddenly and dramatically changing continent.
20 Once Again
Comedy,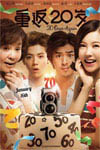 Dolly Ki Doli
Comedy,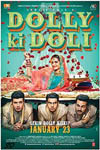 I
14A,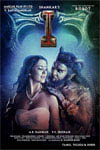 The Con Artists
PG, Thriller,