Philomena
PG, Drama, 95 min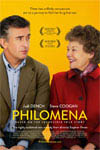 Philomena Trailer
Philomena Lee (Judi Dench), along with many other unwed women, was forced by Catholic authorities in 1950s Ireland to give up her child for adoption.
After 50 years of searching for her son without any luck, Philomena convinced a recently unemployed and unapologetically cynical journalist named Martin Sixsmith (Steve Coogan) to help her.
Based on the celebrated book by Martin Sixsmith.
Black Nativity
G, Drama, 93 min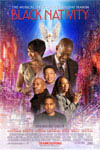 Black Nativity Trailer
A street-wise teen Baltimore who was raised by a single mother travels to New York City to spend Christmas with his estranged relatives, Reverend Cornell Cobbs (Forest Whitaker) and Aretha Cobbs (Angela Bassett).
.
Frustrated by the Reverend's strict rules, the teen decides he wants to return home to his mother, Naima (Jennifer Hudson), but with a little divine intervention, he discovers the true meaning of faith, healing, and family.
Frozen
G, Family, 108 min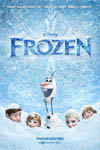 Frozen Trailer
When a prophecy traps a kingdom in eternal winter, Anna (voice of Kristen Bell), a fearless optimist, teams up with extreme mountain man Kristoff (voice of Jonathan Groff) and his sidekick reindeer Sven on an epic journey to find Anna's sister Elsa (voice of Idina Menzel), the Snow Queen, and put an end to her icy spell. Encountering mystical trolls, a funny snowman named Olaf, Everest-like extremes and magic at every turn, Anna and Kristoff battle the elements in a race to save the kingdom from destruction.
Frozen 3D
G, Family, 108 min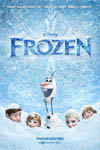 Frozen 3D Trailer
When a prophecy traps a kingdom in eternal winter, Anna (voice of Kristen Bell), a fearless optimist, teams up with extreme mountain man Kristoff (voice of Jonathan Groff) and his sidekick reindeer Sven on an epic journey to find Anna's sister Elsa (voice of Idina Menzel), the Snow Queen, and put an end to her icy spell. Encountering mystical trolls, a funny snowman named Olaf, Everest-like extremes and magic at every turn, Anna and Kristoff battle the elements in a race to save the kingdom from destruction.
Delivery Man
PG, Comedy, 103 min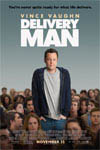 Delivery Man Trailer
David Wozniak (Vince Vaughn), a meat delivery truck driver in his forties who works for his father, finds out years after making anonymous donations to a fertility clinic that he has fathered 533 children. He becomes aware of it when 142 of them file a lawsuit to reveal his identity.
His friend Brett (Chris Pratt), a former lawyer, works on his defense and gets him a package of photos and information about the children. Curious, David begins to find out who they are and gets involved in his children's lives without telling them who he is.
Canadian Connection: Directed and written by Ken Scott, who wrote and directed the award-winning French-Canadian movie Starbuck, which this movie is based on. Scott was born in Dalhousie, Nova Scotia and grew up in Laval, Quebec. Quebec actor Sébastien René reprises his role in this version.
The Best Man Holiday
14A, Comedy, 122 min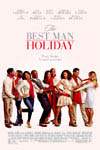 The Best Man Holiday Trailer
In this sequel to The Best Man, we find that while football star Lance (Morris Chestnut) is about to break an all-time NFL record, author Harper Stewart(Taye Diggs), the best man at Lance's wedding, has fallen on hard times. His novels just aren't selling, and his plans to start a family with his wife, Robin (Sanaa Lathan), just aren't coming to fruition.
When they and their college friends finally reunite over the Christmas holidays, they will discover just how easy it is for long-forgotten rivalries and romances to be ignited.
The Book Thief
PG, Drama, 131 min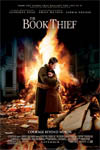 The Book Thief Trailer
A young girl named Liesel (Sophie Nélisse) is sent to live with a German foster family during World War II because of her mother's communist ties. She finds it difficult at first to adjust to her new family, until her new father (Geoffrey Rush) teaches her to read a book she found.
She soon gets through the book and thirsts for more to read. Following a book burning in the town square, she pulls a book out of the fire. Meanwhile, Max, a young Jew who is a friend of the family, comes to the door to escape being captured by the Nazis. As her adoptive parents nurse him to health, Liesel grows attached to Max, reading to him as he spends long hours hiding in the basement of their home.
Based on the novel by Australian author Markus Zusak.
Canadian Connection: Sophie Nélisse is a Genie award-winning actress from Quebec.
About Time
14A, Comedy, 123 min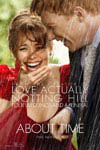 About Time Trailer
On his 21st birthday, Tim Lake's (Domhnall Gleeson) father (Bill Nighy) tells him the family secret—all the males in their family are able to travel back in time. He can go back to any moment and live it over and over again until he gets it "right."
He decides to go back in time to see if he can win the girl of his dreams (Rachel McAdams), but he finds out that not everything can be fixed, and that time travel doesn't come without consequences.
Ender's Game
PG, Action, 114 min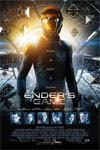 Ender's Game Trailer
Set in the future, humans on Earth have just barely survived attacks from an alien species. As a way to prepare for any future invasions, gifted children are sent to an advanced military base to be trained to fight.
Ender Wiggin (Asa Butterfield), 12, is a shy but brilliant boy who's chosen to lead the military into a war that will determine the future of Earth and the human race. He makes friend with Petra (Hailee Steinfeld), one of the only girls in Battle School, who works hard to earn respect from the guys.
Based on the celebrated novel by Orson Scott Card.
Jackass Presents: Bad Grandpa
14A, Comedy, 92 min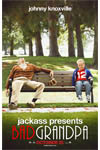 Jackass Presents: Bad Grandpa Trailer
Irving Zisman, 86, is on a journey across America with the most unlikely companion—his eight-year-old grandson, Billy, as signature Jackass character Irving Zisman (Johnny Knoxville) and Billy (Jackson Nicholl) take movie audiences along for the most insane hidden camera road trip ever captured on camera.
Along the way, Irving introduces young and impressionable Billy to people, places and situations that give new meaning to the term childrearing. The duo encounters male strippers, disgruntled child beauty pageant contestants (and their equally disgruntled mothers), funeral home mourners, biker bar patrons and a whole lot of unsuspecting citizens.
12 Years a Slave
14A, Drama, 133 min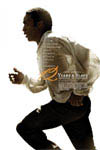 12 Years a Slave Trailer
In the pre-Civil War United States, Solomon Northup (Chiwetel Ejiofor), a free black man from upstate New York, is abducted and sold into slavery. Facing cruelty (personified by a malevolent slave owner, portrayed by Michael Fassbender), as well as unexpected kindnesses, Solomon struggles not only to stay alive, but to retain his dignity. In the twelfth year of his unforgettable odyssey, Solomon's chance meeting with a Canadian abolitionist (Brad Pitt) will forever alter his life.
Based on the book by Solomon Northup.
Captain Phillips
14A, Thriller, 134 min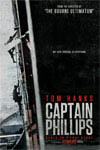 Captain Phillips Trailer
CAPTAIN PHILLIPS is an examination of the 2009 hijacking of the U.S. container ship Maersk Alabama by a crew of Somali pirates. The film focuses on the relationship between the Alabama's commanding officer, Captain Richard Phillips (Tom Hanks), and his Somali counterpart, Muse (Barkhad Abdi). Set on an incontrovertible collision course off the coast of Somalia, both men will find themselves paying the human toll for economic forces outside of their control.
National Lampoon's Christmas Vacation
Comedy, 97 min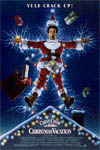 National Lampoon's Christmas Vacation Trailer
It's Christmas time and the Griswolds are preparing for a family seasonal celebration, but things never run smoothly for Clark (Chevy Chase), his wife Ellen (Beverly D'Angelo) and their two kids. Clark's continual bad luck is worsened by his obnoxious family guests, but he manages to keep going knowing that his Christmas bonus is due soon.
Die Hard
14A, Action, 131 min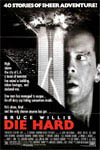 Bruce Willis stars as New York City Detective John McClane, newly arrived in Los Angeles to spend the Christmas holiday with his estranged wife (Bonnie Bedelia). But as Mclane waits for his wife's office party to break up, terrorists take control of the building. While the terrorist leader, Hans Gruber (Alan Rickman) rounds up hostages, McClane slips away unnoticed. Armed with only a service revolver and his cunning, McClane launches his own one-man war.
Bullett Raja
PG,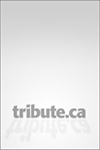 Bullett Raja Trailer
This is the story of a common man, Raja Mishra, who transforms into a dreaded gangster of the Hindi heartland. A victim of the system and chained by it, Raja's life changes as he takes on those that rule and shakes the very foundations of the nexus of the police, the government, and the industrialists. As he rises and revolts against the system becoming an outlaw, Bullett sets ablaze the nexus and changes the landscape forever. The powers that be, fight back in a compelling struggle for power and money against the backdrop of personal ambitions, greed and revenge. Redefining love, friendship and loyalty, Bullett Raja creates a world, where a common man, tests his endurance and fortitude against the very system he once obediently followed and then declared a war on it!
Commitment (dong-chang-saeng)
14A,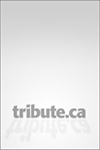 Commitment (dong-chang-saeng) Trailer
After his father's botched espionage mission, North Korean Myung-hoon and his young sister Hye-in are sent to a labor prison camp. In order to save his sister's life, Myung-hoon volunteers to become a spy and infiltrates the South as a teenage defector. While attending high school in the South, he meets another girl named Hye-in, and rescues her when she comes under attack. South Korean Intelligence soon discover Myung-hoon's activities and begin tracking him, all the while his own government sends a vicious assassin to eliminate him.
Holiday Inn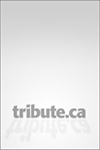 Music by Irving Berlin, songs by Bing Crosby and dancing by Fred Astaire all add up to a really delightful musical that also just happened to launch the hit 'White Christmas'.
Puella Magi Madoka Magica the Movie: Rebellion
PG,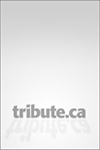 R... Rajkumar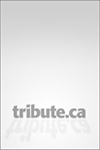 Royal Opera House: The Nutcracker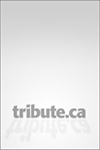 A magician with secrets, an enchanted gift, a guiding angel and a visit through the Land of Snow to the Kingdom of Sweets: it must be the holiday favorite, The Nutcracker. This now-classic Royal Ballet production creates the world of the 19th-century onstage, with a Christmas tree that magically grows and toy soldiers that come to life! Starring Roberta Marquez and Steven McRae.
The King of Comedy
,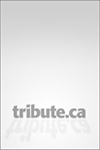 Martin Scorsese's satirical comedy/drama caustically explores the lengths to which a nobody will go to be as famous as his idol. Practicing his patter in his basement with cardboard cut-outs of his favorite celebrities, mediocre aspiring comedian Rupert Pupkin (Robert De Niro) believes that one appearance on the evening talk show of the Johnny Carson-esque Jerry Langford (Jerry Lewis) will be his ticket to stardom. After he helps Jerry escape the advances of amorous fan Masha (Sandra Bernhard), Rupert takes Jerry's patronizing brush-off as a true promise for an audition and begins haunting Jerry's office. Provoked by Masha's needling and a rejection from Jerry's smooth production exec Cathy Long (Shelley Hack), Rupert makes a disastrous trip to Jerry's country house with embarrassed date Rita (Diahnne Abbott), then hatches an even more outlandish scheme to get ahead. With Masha's help, Rupert kidnaps Jerry and demands as ransom the TV appearance that he believes will turn his fantasy into reality.